Page 1 of 2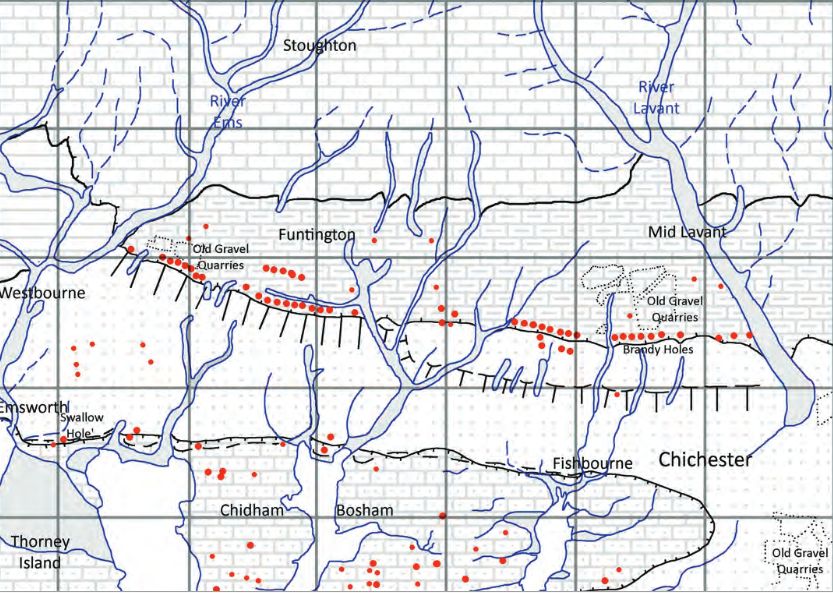 Brandy Hole Lane, East Broyle Copse area in the northwest part of Chichester. A well-developed doline line extends east-west across the area to the north of Brandy Hole Lane, along the underlying Chalk-Reading Beds boundary.

The Environment Agency has made 1m-resolution LIDAR imagery coverage for large areas of England and Wales freely available on the internet under Open Government Licence (www.lidarfinder.com).
The map (Fig. 1) shows the solid and superficial geology together with the rivers and dry valleys of the area between Emsworth and Chichester. The geology is based on BGS mapping with further interpretation by the author using the LIDAR imagery. For instance the chalk outcrop along the Portsdown Anticline in the southern part of the map is readily identified even though it is covered with a mantle of raised beach and brickearth deposits, as it shows a mottled surface on the LIDAR imagery. Dolines have been identified as shallow depressions from 5 to 15m across in the ground surface.